Don't forget!

We want to thank Walmart and Timberline Church! Check out this amazing donation they dropped off today for our students and staff!
https://youtu.be/YbIaf-dkS9o

Just a reminder that we our partners from Curative are available to help with COVID testing at Fred Cook Stadium.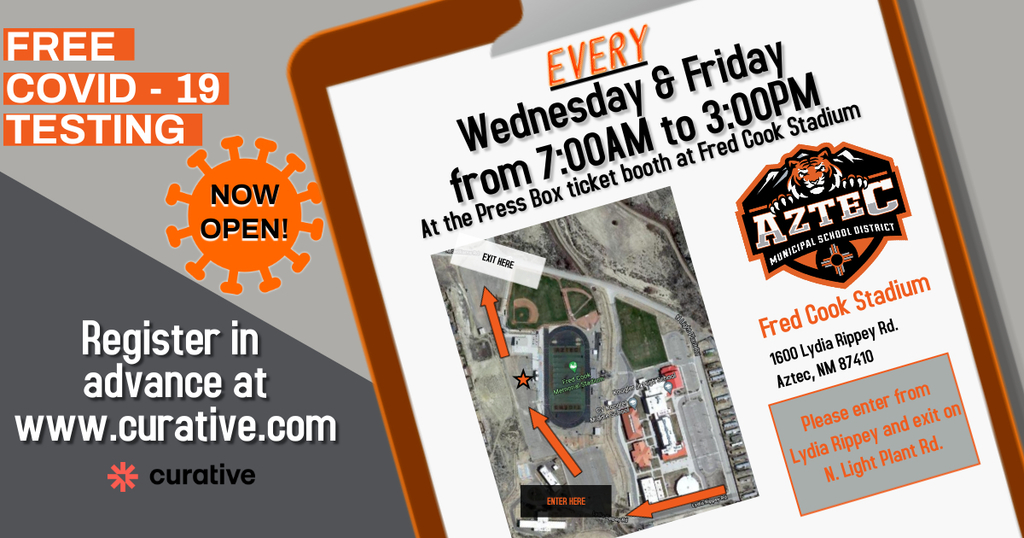 Important update on COVID testing for this week.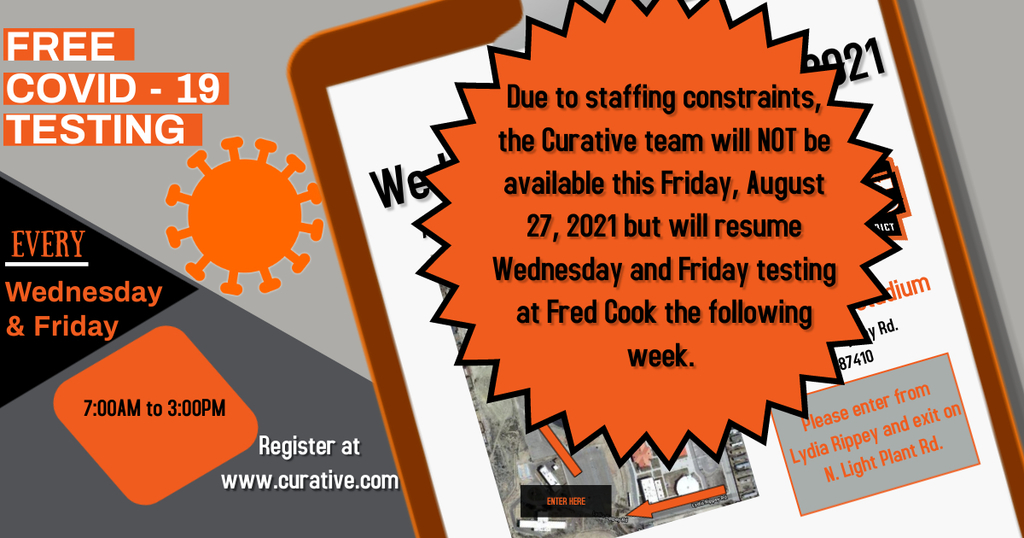 Important clarification from the PED regarding indoor athletics and activities.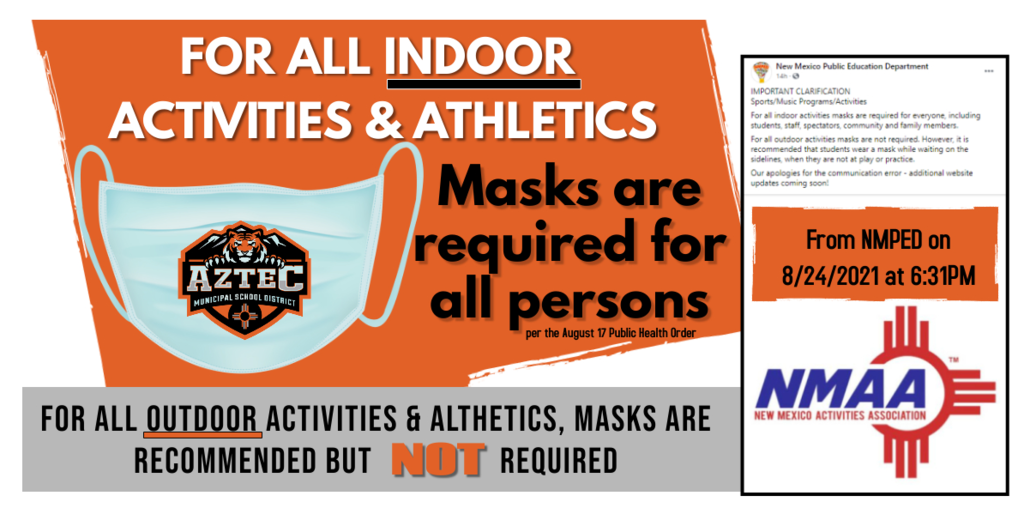 AMSD has partnered with Curative to provide another COVID testing site in Aztec. We will offer testing at Fred Cook Stadium. To sign up simply follow this link:
https://curative.com/sites/31691
We hope this helps our community to have an additional and local testing option.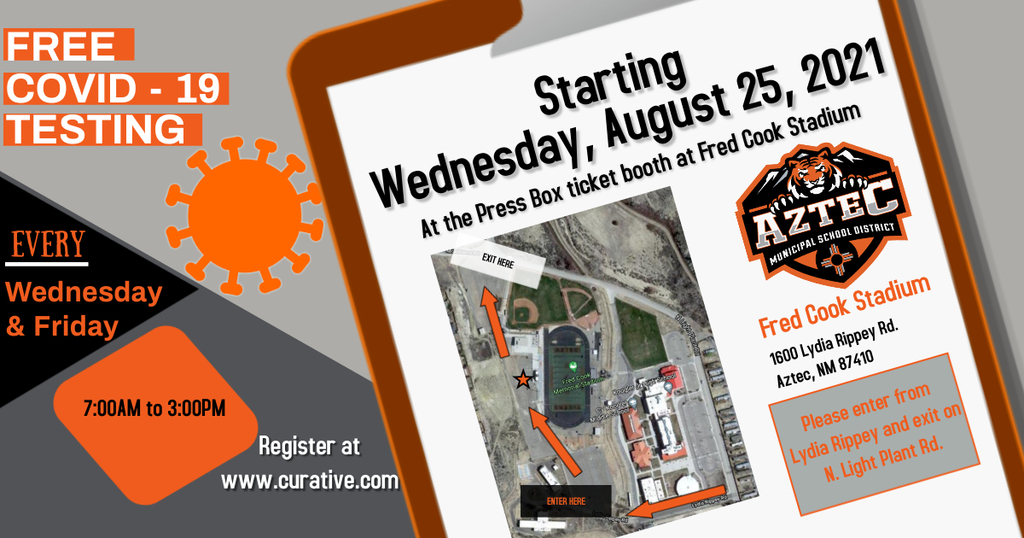 Please do not forget that facemasks are required for all individuals in school buildings starting Friday, August 20.

Great news!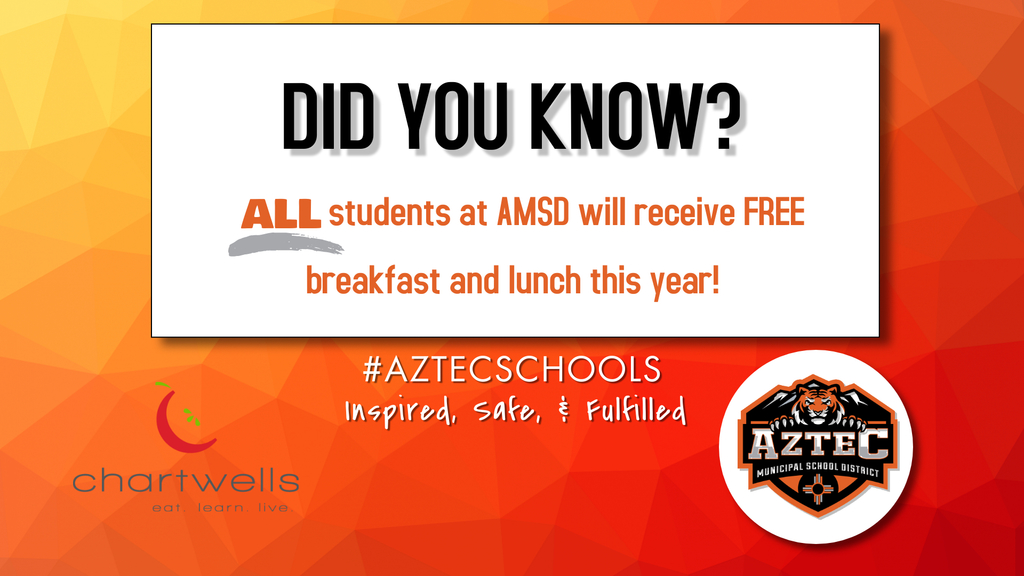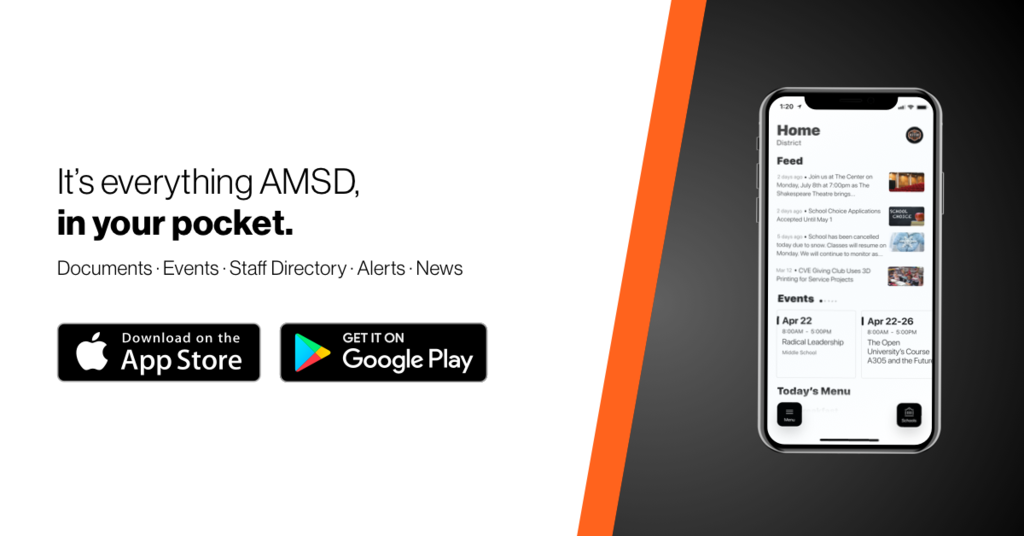 Great opportunity for breakfast and to meet our Tigers!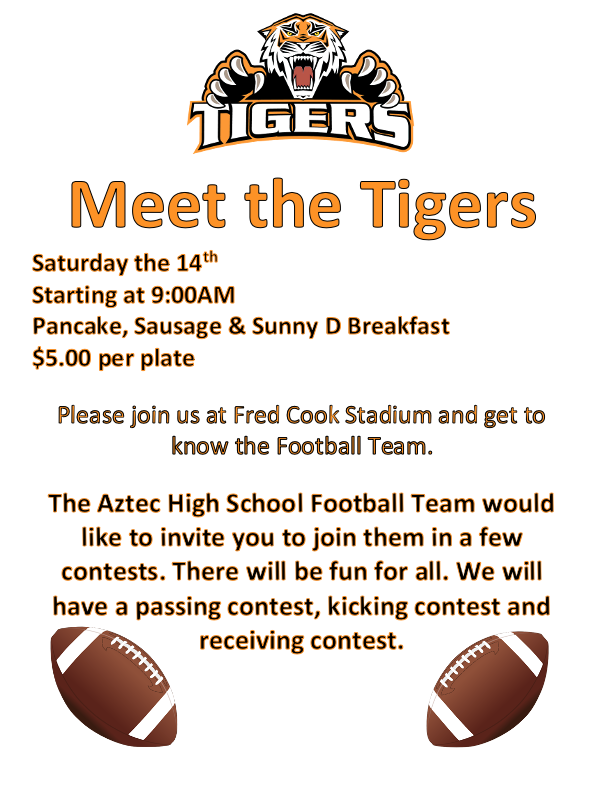 The AMSD will have online school options available to families who want to continue with online learning for students. Check out the flyer below for more information!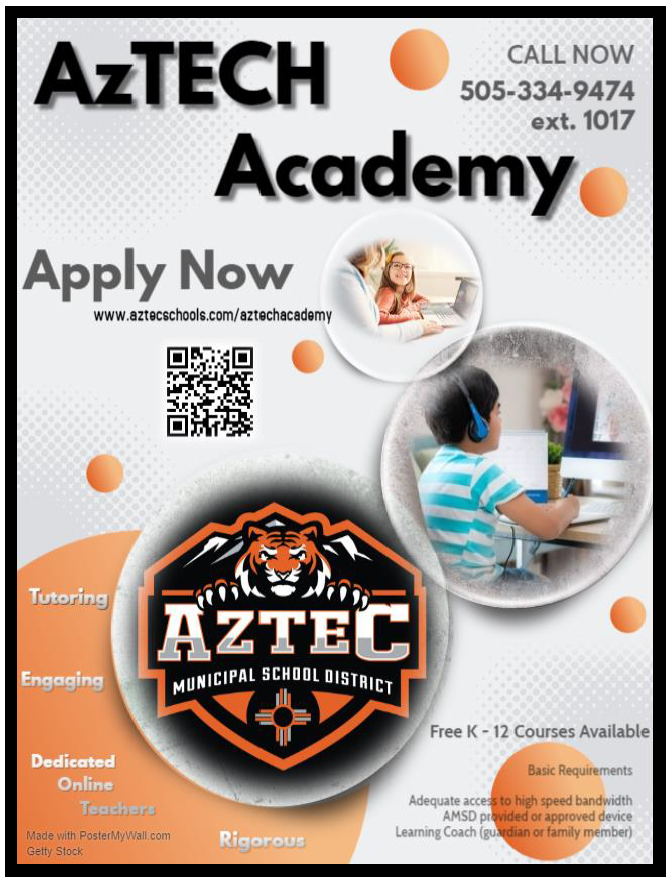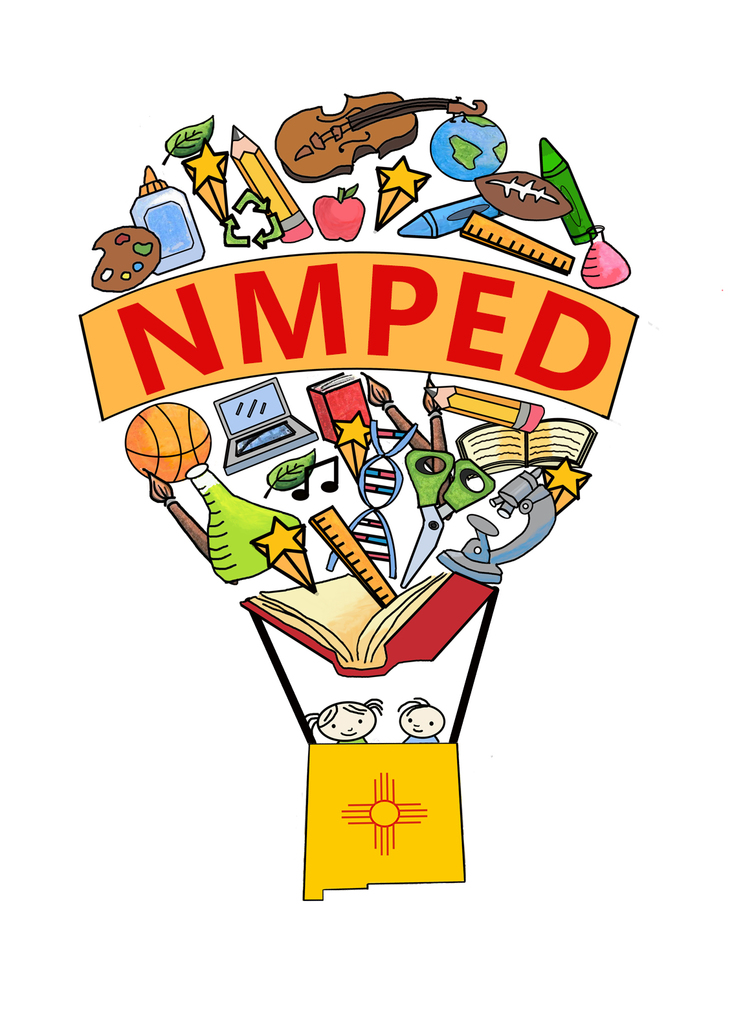 Please join us in welcoming Mr. Dreher Robertson to the AMSD!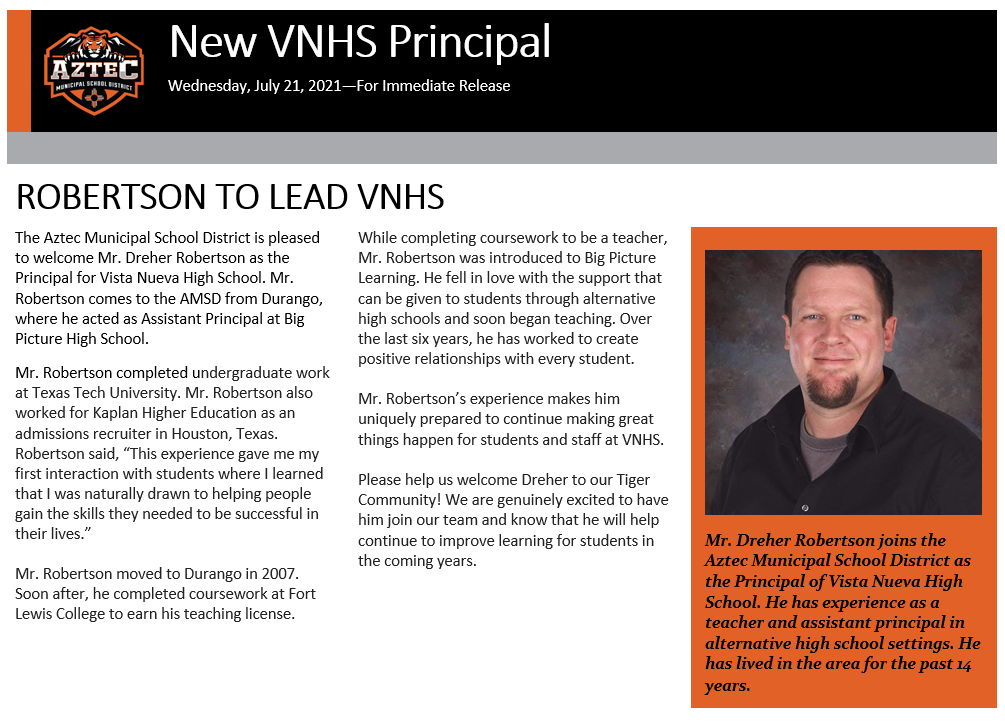 Check out the AMSD School Board's July Newsletter.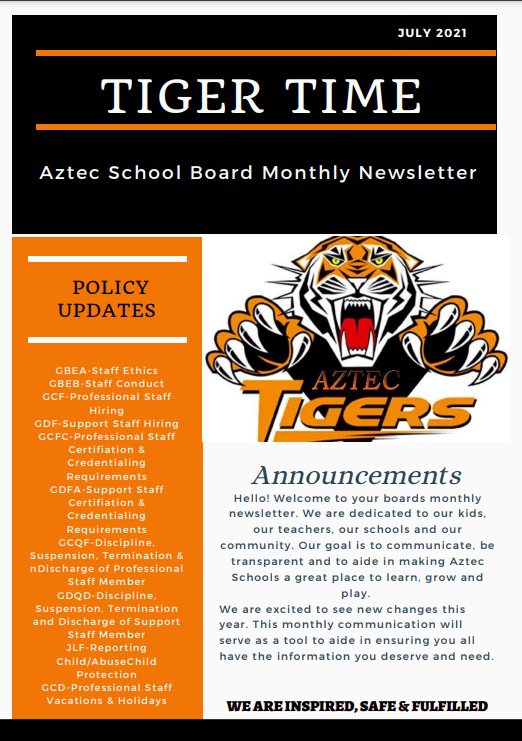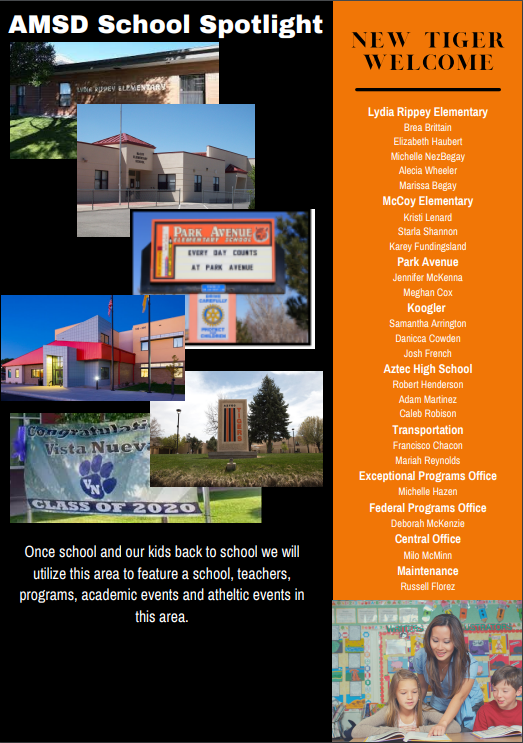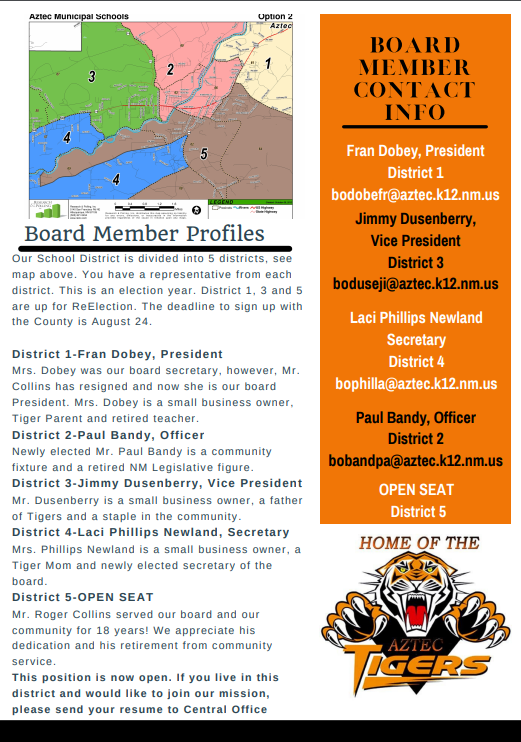 Thank you all for the feedback on our school calendar and the changes we can make to better support our students and staff. Below is a brief infographic that highlights the results from our survey. We will release an updated calendar reflecting the information below soon.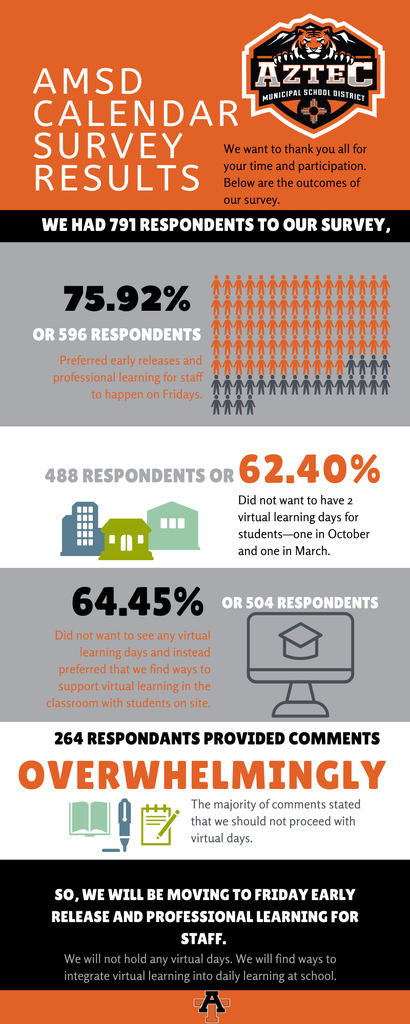 Please join us in welcoming Mr. Russell Florez to the AMSD!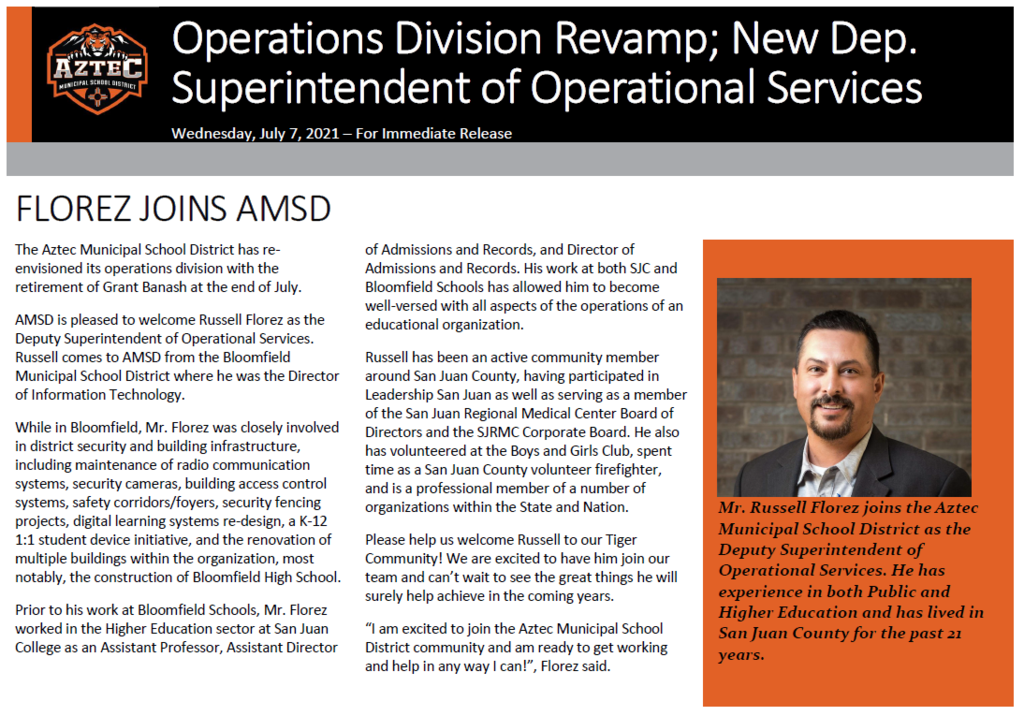 The AMSD congratulates Mr. Miguel Claridy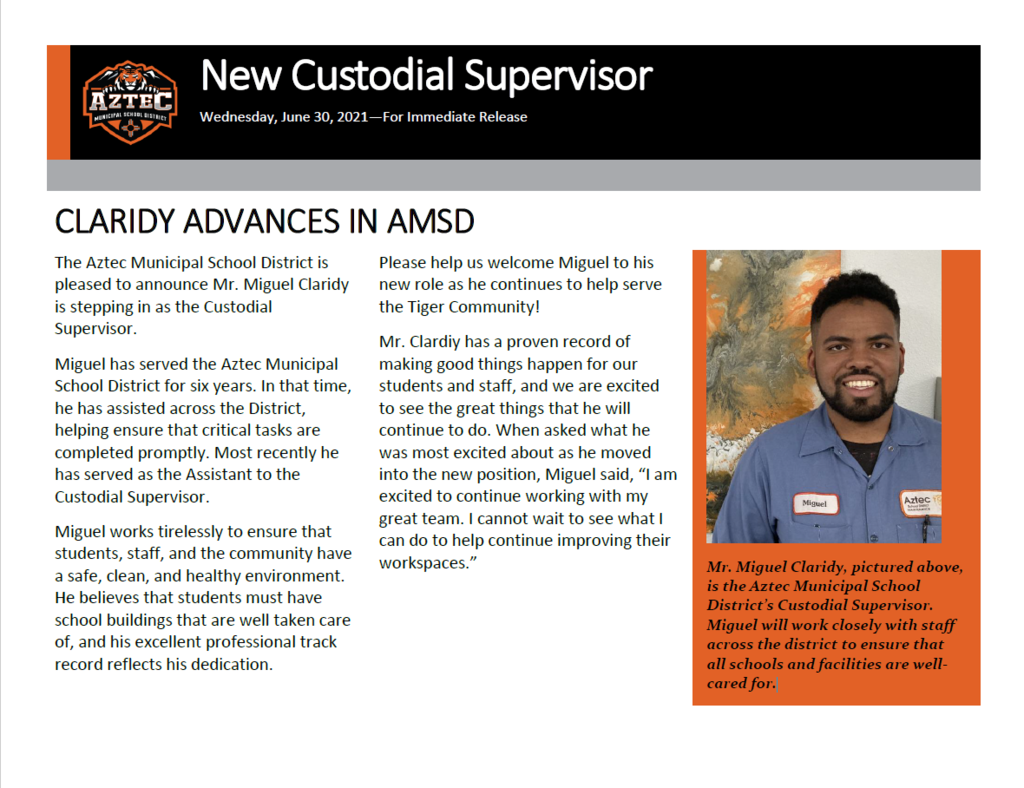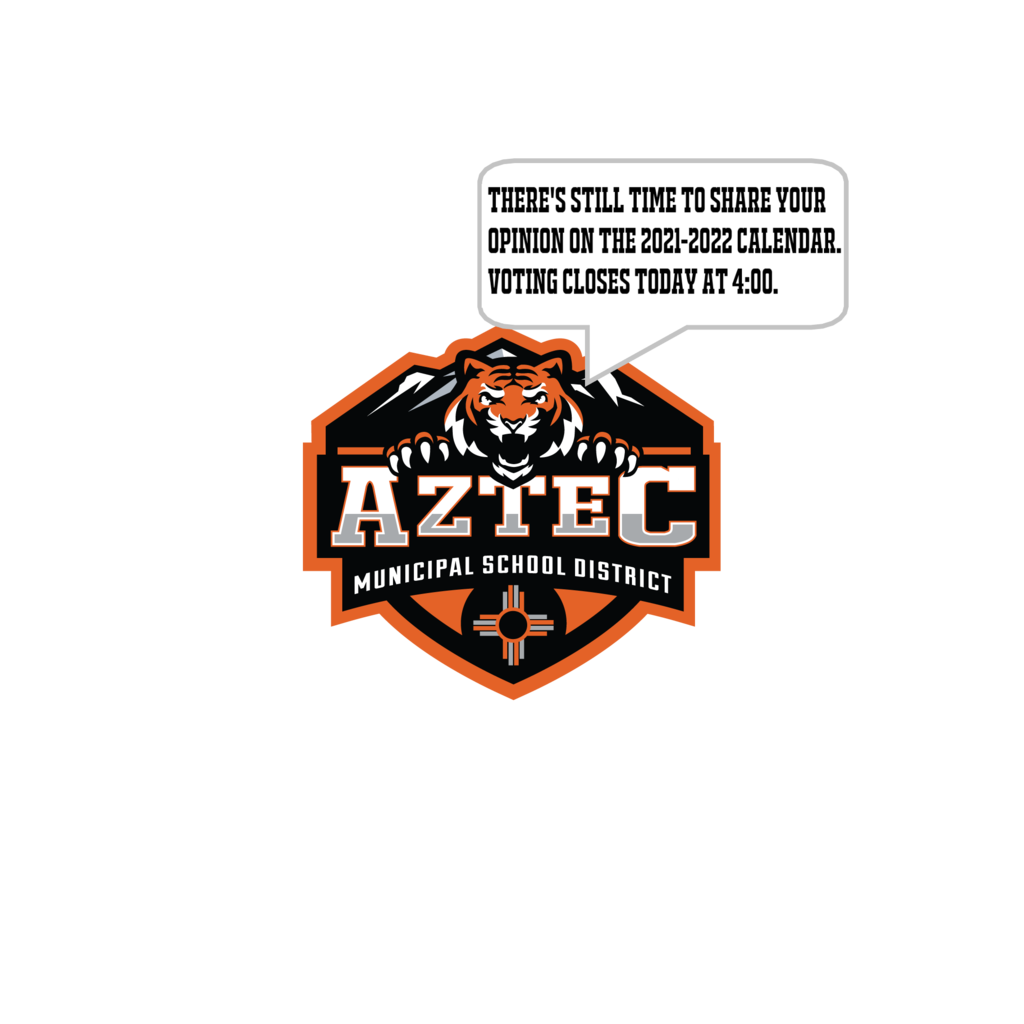 The AMSD welcomes Mr. Milo McMinn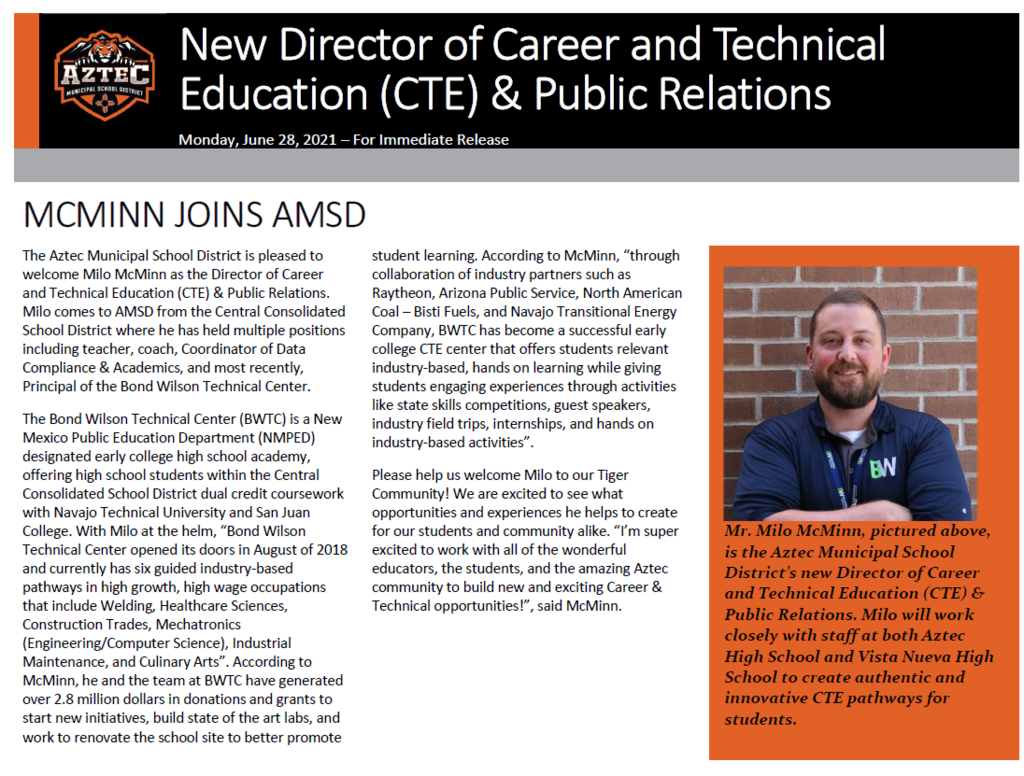 It is not too late. We would love to receive feedback from students, staff, parents, and community members on our 2021-2022 school calendar. Please share your thoughts by following link:
https://www.surveymonkey.com/r/XRVJYB2
The survey will close on June 30, 2021.