Earlier this morning, an individual at AHS had a medical episode that required emergency attention. As a result, the campus initiated a shelter in place protocol in order to assist the medical experts in providing aid to the person. The student has been safely transported and the shelter in place has been lifted. We appreciate your understanding and thank all of our team members and partners for their quick response to this medical episode.

We want to share this exciting opportunity with families. The San Juan College Dental Clinic is offering free dental services for children aged 5-12.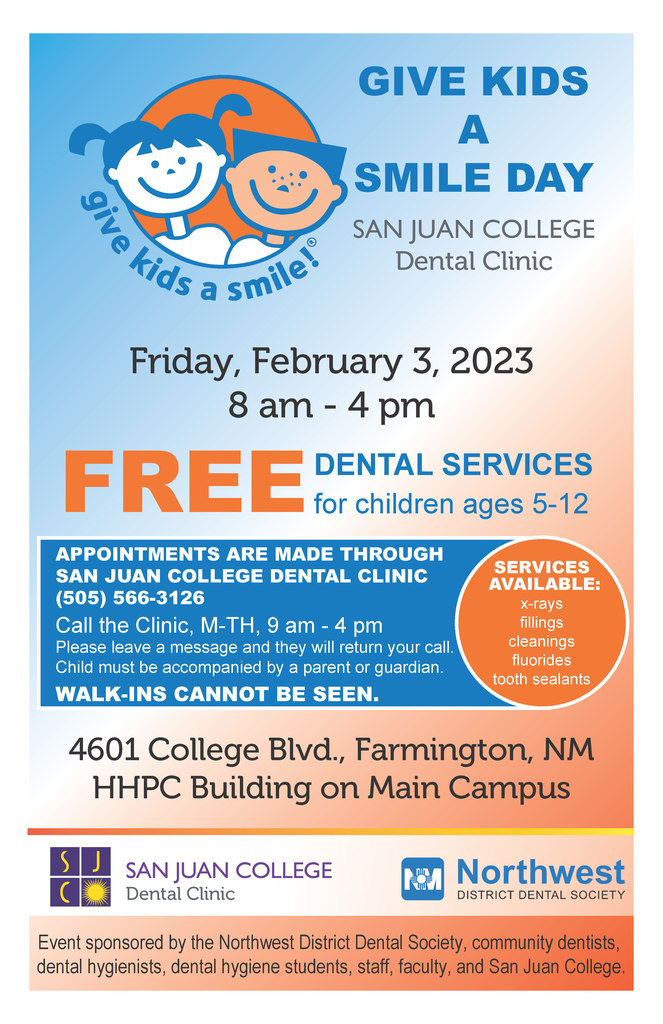 Dear Tiger Community, Overnight snowfall and ice has made travel unsafe this morning for both students and staff. Roads throughout the district are snow packed. Additionally, today's forecast shows sub-freezing temperatures and substantial winds, further complicating travel later in the morning. As a result, the Aztec Municipal School District will be cancelling classes today, Wednesday, January 18, 2023. Thank you again for your understanding. We are looking forward to seeing you in person tomorrow. Thank you, Aztec Schools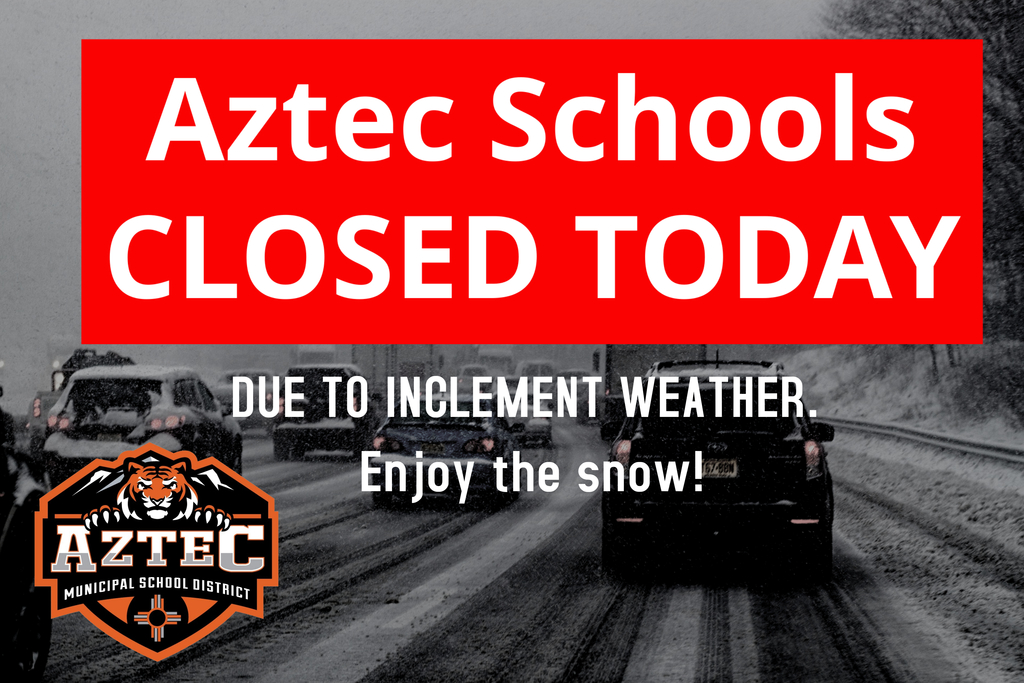 Dear Tiger Community, Due to current and forecasted weather conditions throughout the district, the Aztec Municipal School District will be conducting a remote learning day today. Please contact teachers via email or Google Classroom. Please stay warm and safe. Thank you for your understanding. Aztec Schools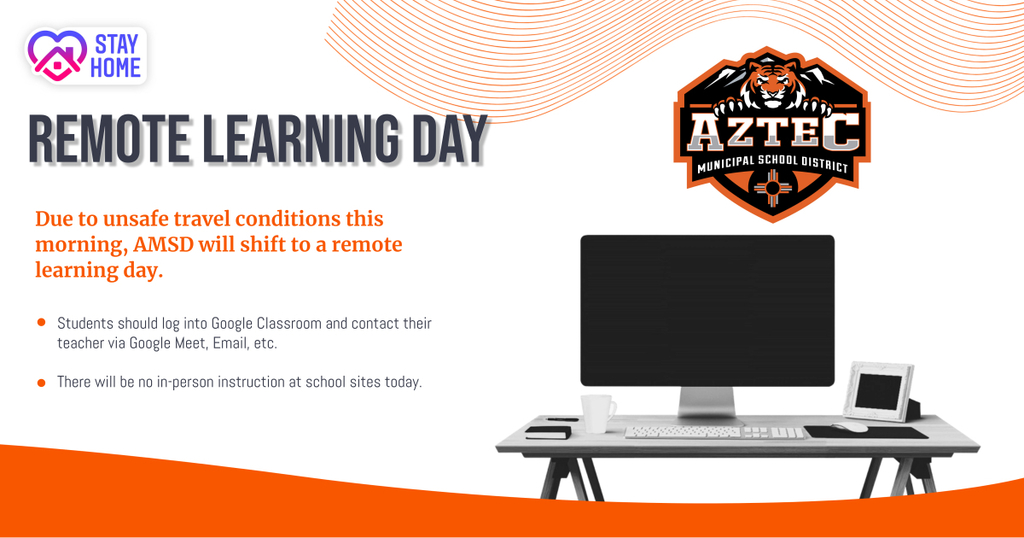 Dear Tiger Community, As an organization, we have an unapologetic commitment to safety. During the 2021-2022 school year, we made the decision that if the weather was unsafe for student or employee travel, but had the potential to clear up later in the morning, instead of a 2 hour delay, we'd simply shift to an online/virtual instruction day. Conversely, if the weather proved dangerous for travel without signs of letting up, we'd cancel the school day altogether. In examining current road conditions throughout the District (from Crouch Mesa to the Colorado border) as well as taking the forecast into consideration, we would likely have an online/virtual instruction day today. However, with today being the first official day of the Spring semester and the significant potential of ice, it is out of an abundance of caution that we are cancelling school for Tuesday, January 3, 2023. As of now, we intend to resume classes on Wednesday, January 4, 2023. Thank you for your understanding and please enjoy the snow! -Aztec Municipal School District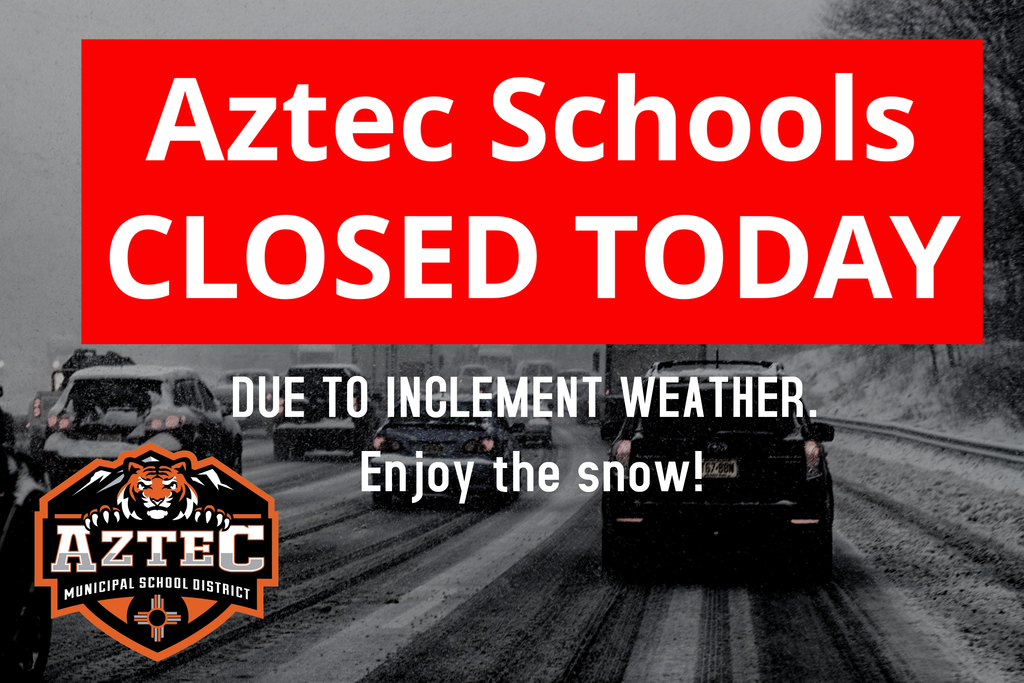 Earlier this afternoon, we received a tip regarding Aztec High School that a weapon was possibly on campus. Out of an abundance of caution and, in an effort to keep students and staff safe, we initiated a shelter in place while the investigation and search of the campus occurred, in conjunction with the Aztec Police Department. The investigation found that this concern was unfounded, no weapon was found, and the shelter in place was lifted. We have no indication that students or staff are in danger. We were able to take such swift action thanks to reports from students. As always, we thank parents and students for reporting such concerns and want to remind everyone of our Say Something anonymous reporting system at
www.saysomething.net
. As a precaution, our partners at the Aztec Police Department will be providing additional presence at each of our campuses for the remainder of the week.

Good morning, Tiger Community. Yesterday there was a threat of violence made concerning Heights Middle School in Farmington. While this threat has not been deemed credible, we continue to partner with the Aztec Police Department to ensure that our students and staff alike are inspired, safe, and fulfilled at all times. Out of an abundance of caution, there will be an increased police presence at all campuses across the Aztec Municipal School District today.

Big Brothers Big Sisters in San Juan County is looking for mentor volunteers. For more information please go to their website:
www.littlesneedbigs.org
.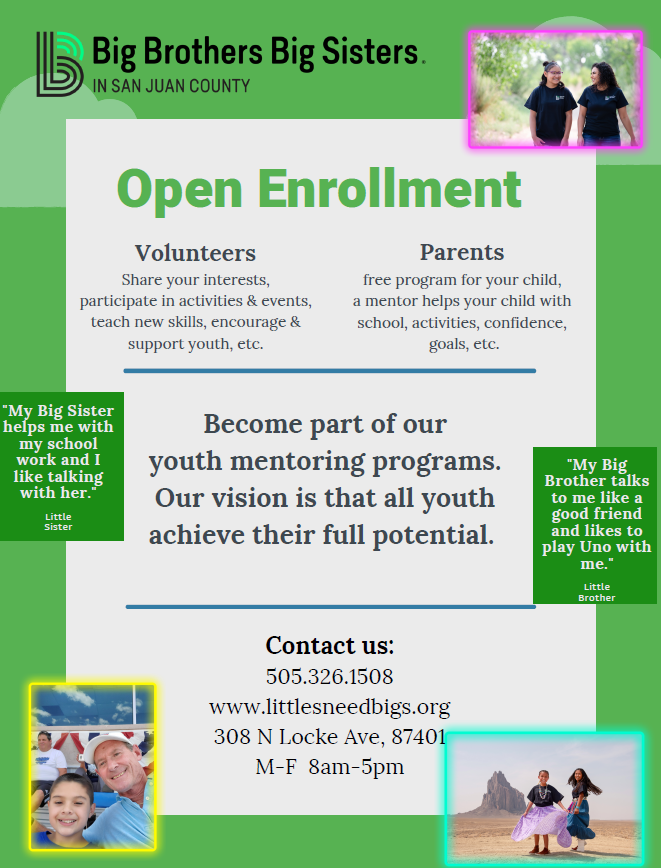 Sign up now for the Aztec Boys & Girls Club winter "Basketball Instructional League." For more info please call: 505-334-8861.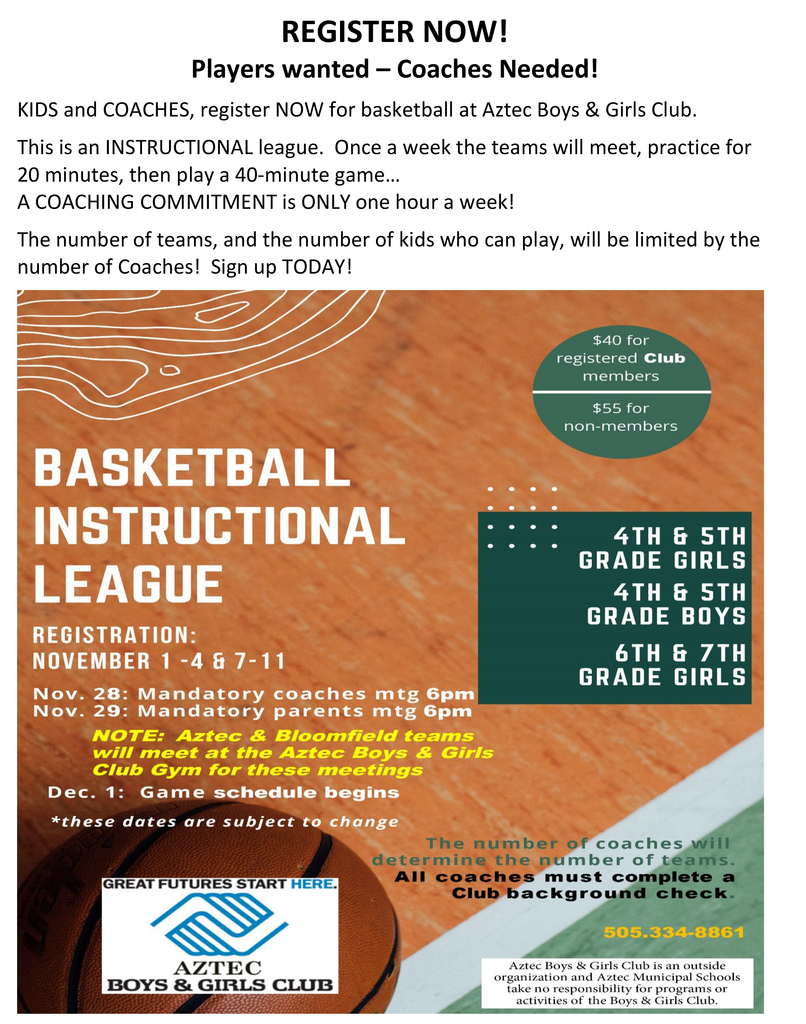 The Aztec Tiger Football Team is hosting #9 seed Valencia on Friday, November 4 at 6:00PM at Fred Cook Memorial Stadium. As an NMAA sanctioned playoff game, cash sales are not allowed. Tickets can be purchased online at
https://gofan.co/app/events/760801?schoolId=NMAA
Ticket prices are: Adult - $10 Student (K-12) / Senior (65+) / Military - $5 Come cheer on your Tigers as they make their way to the State Championship!

Hello Tiger Community, As a quick reminder, tomorrow October 27, 2022, starts Parent Teacher Conferences. School will release at 12:10 for Elementary Schools, 12:15 for KMS, 12:25 for VNHS, and 12:30 for AHS. There is no school on Friday October 28, 2022. We look forward to seeing you at Parent Teacher Conferences! Thanks, Aztec Schools

Aztec High School will be having an Open House to celebrate the opening of our new Project Bike Tech bike shop on Monday, November 7th from 5 pm to 7 pm in room 401. Come learn about this new curricular opportunity for students and the NMPED Outdoor Learning grant award which will fund an Aztec High School NICA MTB team this Spring!

This week we would like send a BIG THANK YOU to our AMSD Custodial Team who keep our schools running smoothly, looking great, and always working to take care of both our students and staff. We appreciate all that you do for our Aztec Tiger Community!!!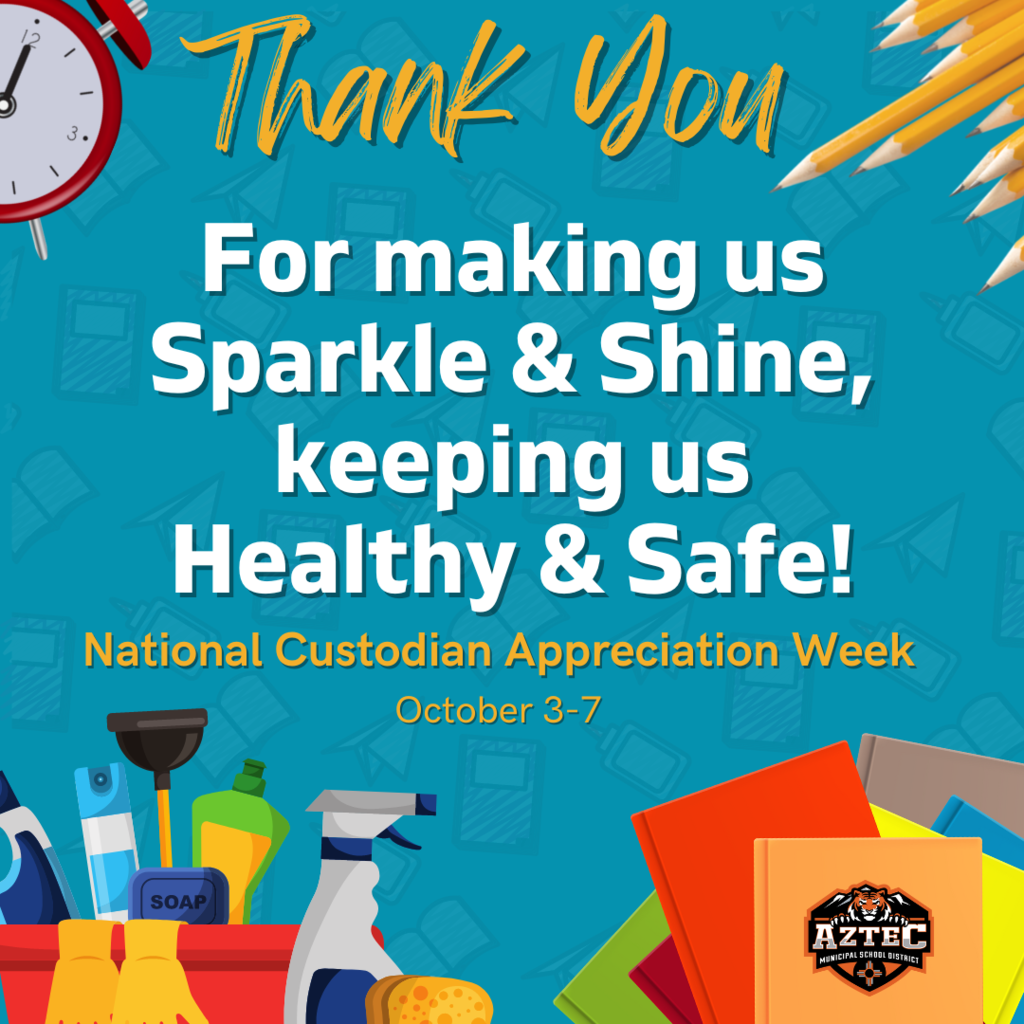 Hello Tiger Community, We received a report that parents may be contacted by an individual(s) claiming to represent testing organizations affiliated with SAT and/or ACT and seeking personally identifiable information of students and parents as well as credit card information to pay for services or tests. This is not the AMSD nor is it associated with the Aztec Schools. Please use caution if you receive a phone call, text message, or email seeking this type of information--we would hate to see members of our community taken advantage when they are trying to take care of their students. If you ever have any concerns as to whether a call or text message is legitimate you are welcome to contact your child's school or the AMSD Central Office. Thank you, Aztec Schools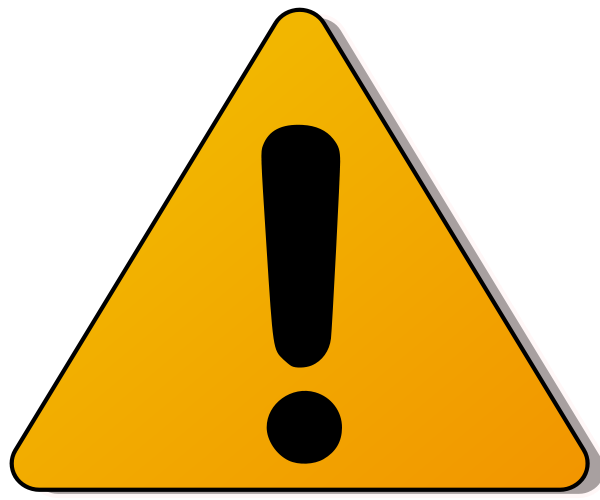 Hello Tiger Community, Just a friendly reminder that tomorrow, August 19, 2022 is an early release day. Elementary Schools release at 1:30. KMS and VNHS release at 1:35. AHS releases at 1:45. Thanks! Aztec Schools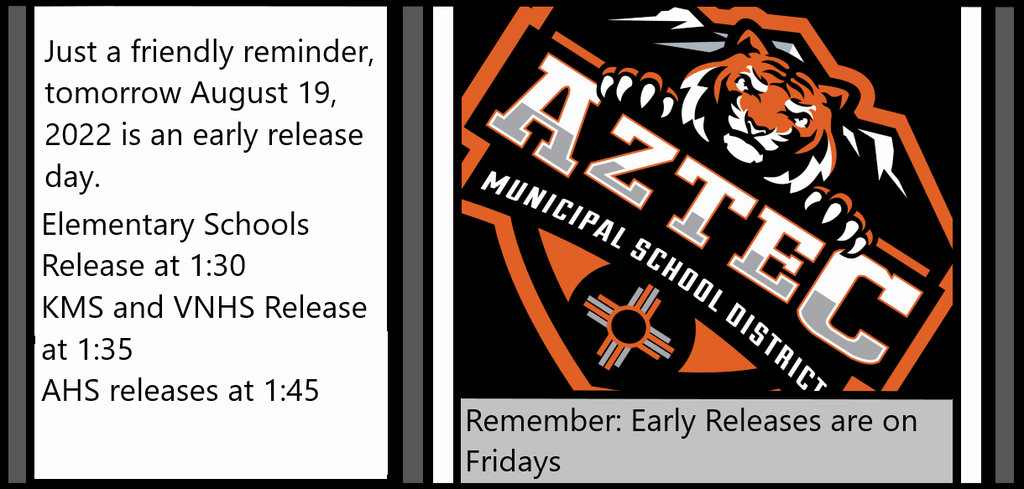 Hello Tiger Community, Due to an increase in bus riders throughout the district, we cannot accept notes/calls from parents for students to ride home with friends. If it is an emergency we will work with parents to make limited arrangements. Thank you for your understanding. Aztec Schools

Tiger Community. Please join us in welcoming our new Exceptional Programs Director, Ms. Amber Currier.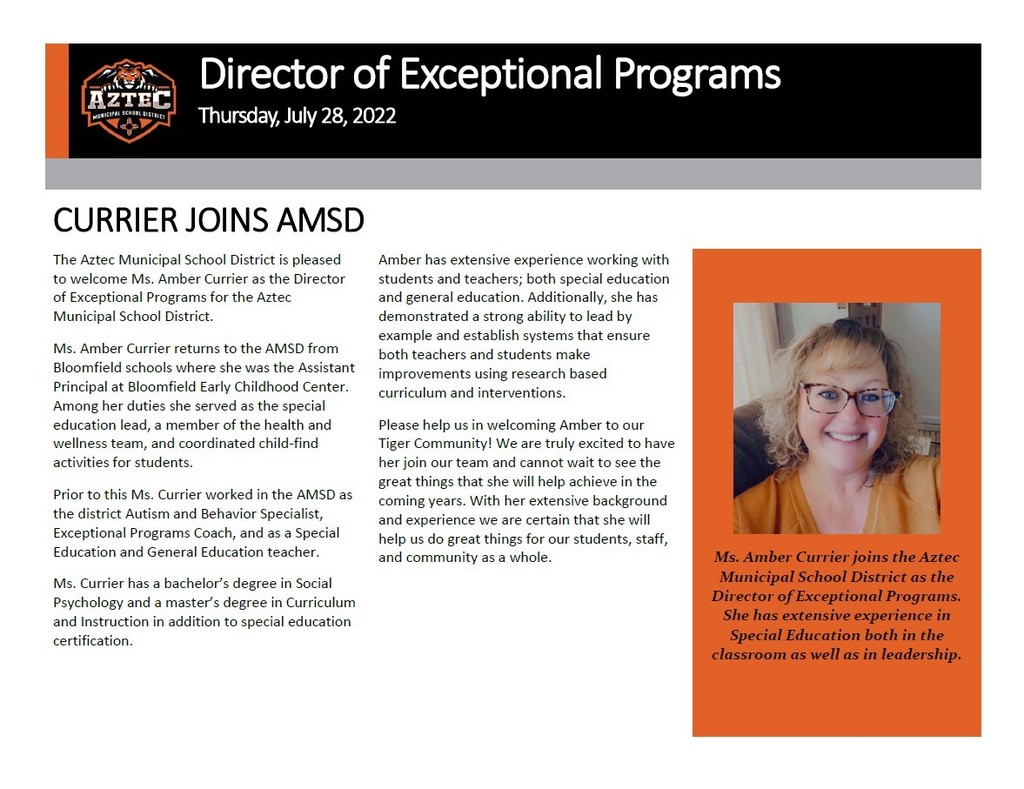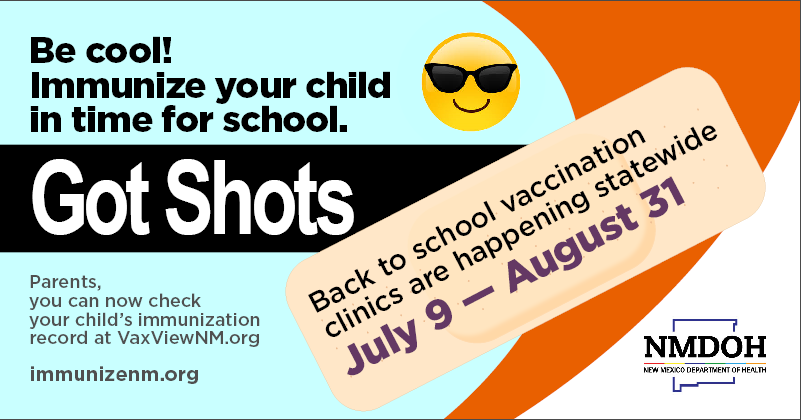 Have You Thought About Becoming a Teacher? The children in New Mexico need excellent teachers and UNM wants to support you to do just that! UNM and Aztec Schools have partnered and are seeking individuals who want to serve their community through teaching. We have funding from the State of New Mexico for a $35,000 stipend to support you in realizing your new career as a teacher! If you have a college degree and would like to teach elementary students, secondary students, or students with special needs, please follow the link below to read more and submit your application! Deadline to Apply: July 15, 2022 Go to COEHS.UNM.EDU/RESIDENCIES Questions? Contact Dr. Marjori Krebs, Director of Residencies at
coehsrp@unm.edu
.

Thanks for a successful school year!