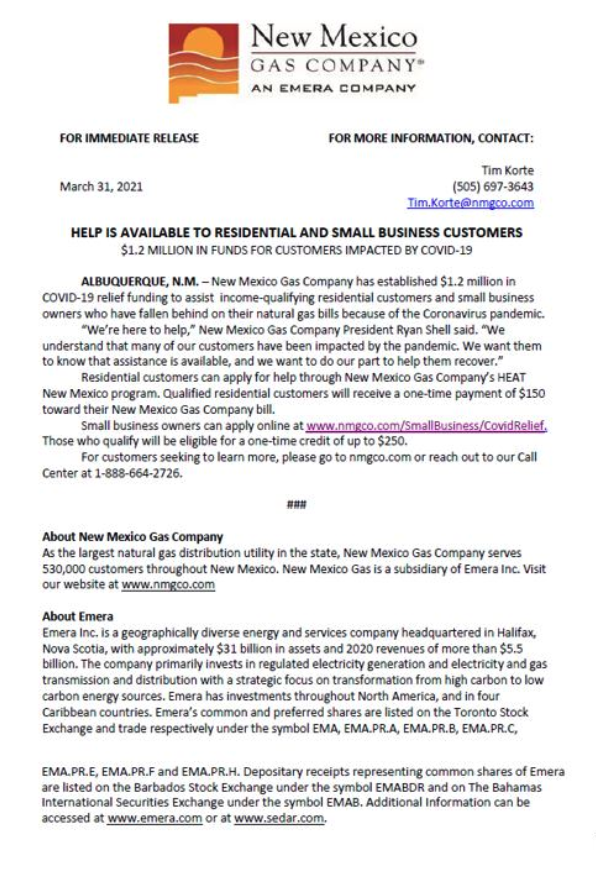 Reimbursements for COVID-19 Burial Costs
From: <sharon@nmhealthcouncils.org>
Date: Tue, Apr 6, 2021 at 12:52 PM
Subject: Reimbursements for Covid-19 burial costs

Important resource for our communities. Take care everyone.
Marnie
Starting Monday, April 12, those who lost loved ones to COVID-19 will be able to apply for retroactive reimbursements for burial costs. Applicants can receive up to $9,000 per burial.

The deceased's documentation status is not considered, but the applicants must be U.S. citizens, legal residents, asylees, refugees, or non-citizen nationals.

To apply, you must call 844-684-6333. The call center will be open from 7am to 7pm ET, starting April 12.

Before you call, please collect relevant documentation. The applicant(s) must provide:
a copy of the death certificate. The death certificate must indicate the death "may have been caused by" or "was likely a result of" COVID-19 or COVID-19-like symptoms. Similar phrases that indicate a high likelihood of COVID-19 are also considered sufficient.
proof of funeral expenses incurred. Documentation (receipts, funeral home contract, etc.) must include the applicant's name as the responsible person for the expense, the deceased individual's name, the amount of funeral expenses, and that funeral expenses were incurred after January 20, 2020
Please note, FEMA will only award COVID-19 funeral assistance for a deceased individual on a single application. If multiple individuals contribute toward funeral expenses, they should register under a single application as applicant and co-applicant.

For examples of eligible funeral expenses and for more information, click here.

If you are a NY-14 constituent with a question about the program, our office can be reached by emailor phone (718-662-5970) during regular business hours. If you live outside the district, you can locate your congressional representative and their contact information here.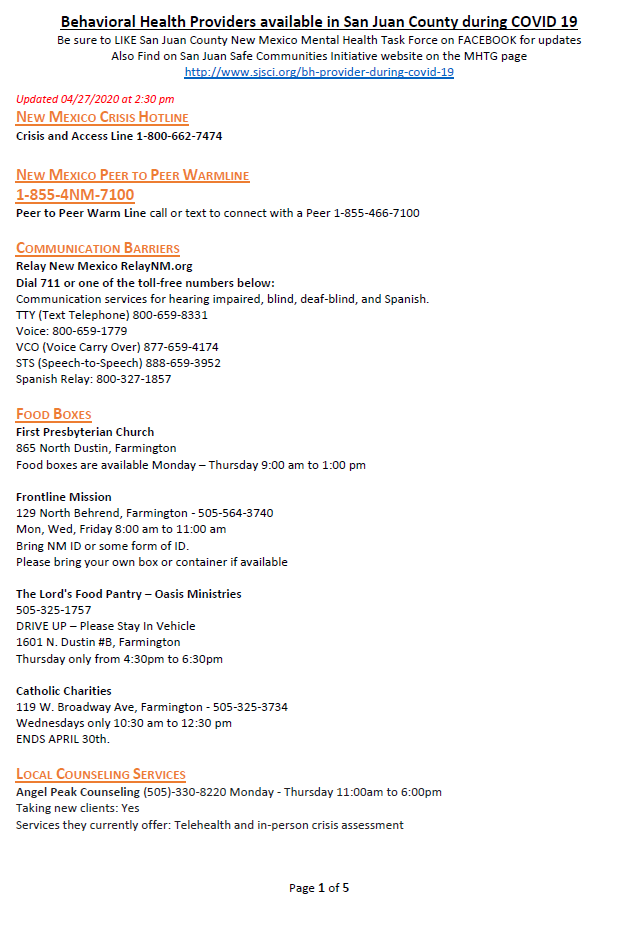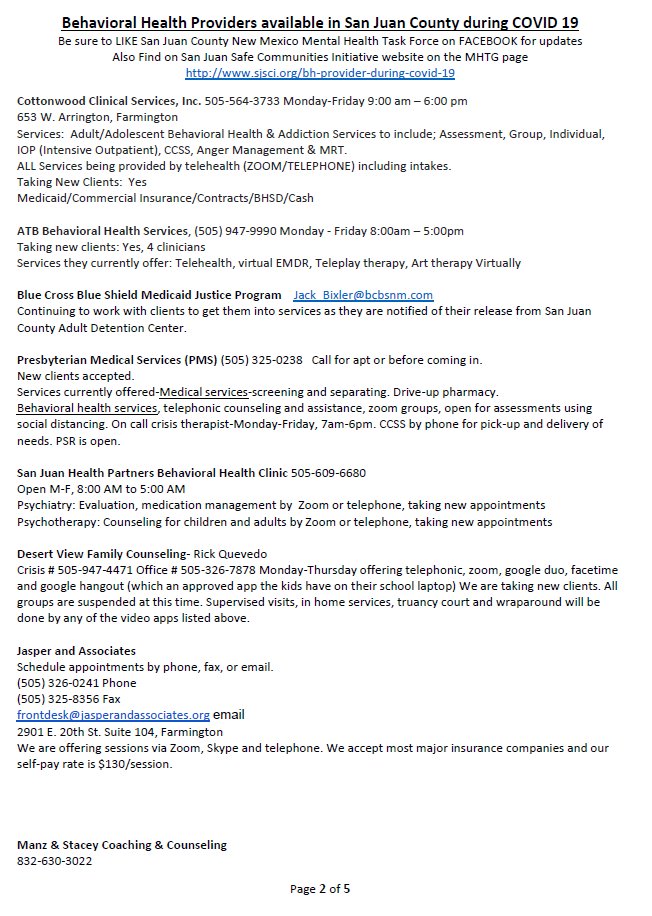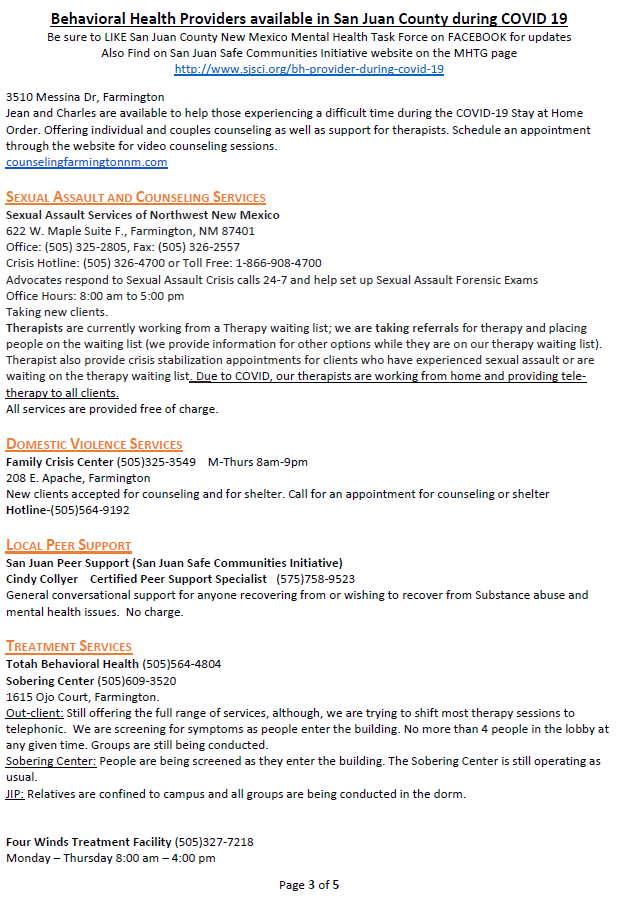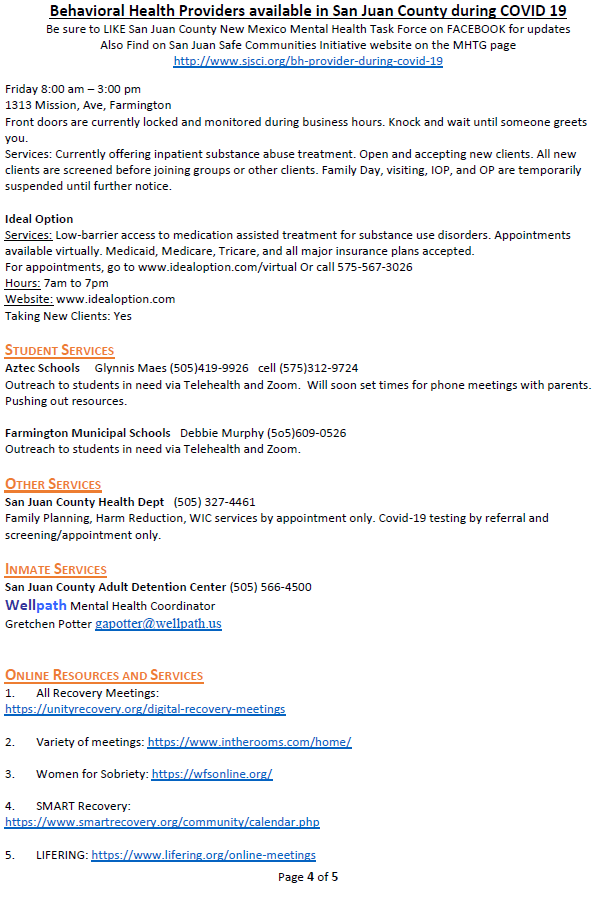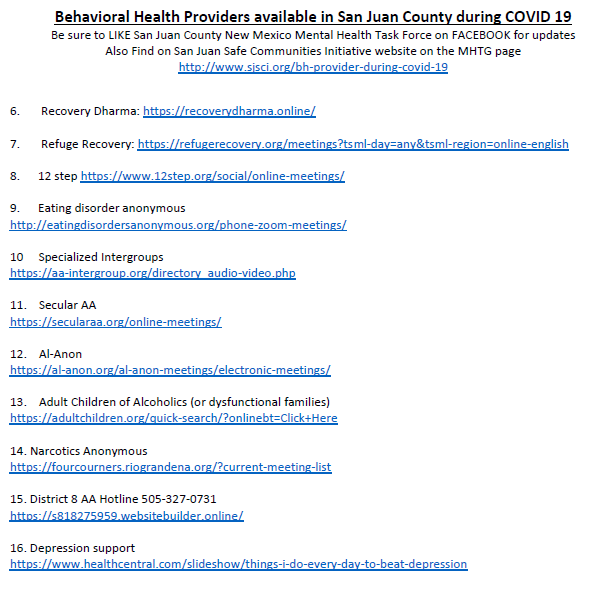 WI-FI Hotspots for Students on the Navajo and Hopi Nations
Native American students with little or no Internet at home can now access Wi-Fi hotspots on the Navajo and Hopi nations to continue their classes online.
Northern Arizona University recently got clearance from Navajo and Hopi leadership to extend Wi-Fi from buildings to parking lots in select locations, allowing students to access online classes from their vehicles while practicing social distancing.
These parking-lot hotspots are open to students from any K12 and college institution and will provide internet access for any mobile device, including laptops and smartphones.
For more information, contact the Office of Native American Initiatives at 928-523-3849, or reach out to Chad Hamill, Vice President of the Office of Native American Initiatives by phone or email at Chad.Hamill@nau.edu
Wi-Fi parking lot hotspot locations:
> Chinle
Navajo Tribal Utility Authority Chinle District Office
> Dilkon
Navajo Tribal Utility Authority District Office
> Diné College Locations (Request access by emailing the Office of the President for Diné College at Officeofthepresident
Available locations include:
• Chinle
• Crownpoint
• Shiprock South
• Tsaile
• Tuba City
• Window Rock
> Fort Defiance, AZ (Good Shepherd Mission) GSMission
> Holbrook, AZ (available April 20th, 2020):
• Holbrook High School
• Holbrook Junior High School
• Hulet Elementary
• Park Elementary
• Indian Wells Elementary
• Holbrook District Office
> Hopi Nation
Kykotsmovi (Peace Academic Center)
Polacca Community Center, Village of Tewa
> Navajo Technical University with locations at:
Chinle campus
Crownpoint campus
> Tuba City (Tuba City Chapter House) goo.gl/maps
> Window Rock (Library and Museum) NNLibrar
Nat'l Indian Ed. Assoc. Virtual Resources
Please see site for articles & resources that focus on our Native American families, students, parents, etc.
Get 2 free months of internet from Comcast
After 2 months it is $10/month:
1. Call Xfinity (800) 934-6489
2. Listen to the automated message about internet assistance program
3. Will be given a website to go through to sign up services-website walks you through step by step and you can do this on a cell phone if you have data or are somewhere with WiFi
4. Through website you will schedule the free installation or choose to be mailed the equipment which should arrive in 3-5 days. If they come out to install, it takes around 10 minutes of someone being inside, and 30-45 minutes of them working outside.
***In order for the discounted services your student MUST be on free/reduced lunch or have Medicaid or Snap Benefits
**This free service is only available to customers that do not currently have a Comcast account and/or have not had a previous account with past-due bills
***Aztec Schools is sharing this to help, we are not part of Comcast, are not endorsing/advertising for them, and do not have answers about their services or tech support.
Internet Service Providers
AT&T
AT&T has removed usage caps for its home broadband internet service, which means customers that go over the old limit will not be subject to overage fees. The company also reminded people that its public Wi-Fi hotspots are still open to all.
Comcast
Comcast has made its Xfinity Wifi hotspots accessible for free to everyone, including non-Xfinity Internet customers. You can view a map of all Xfinity hotspots at xfinity. Once you're in a hotspot's vicinity, find and select the "xfinitywifi" network name in the list of available hotspots. Along with a host of other data providers, Comcast is giving all its customers unlimited data for the next 60 days. For the company's Internet Essentials program, which services low-income families, new customers will have access to the program for free for 60 days. The program normally costs $9.95 per month. Comcast has also permanently increased the base Internet speed for all existing and new Internet Essential customers. Find out more about eligibility and applying for the service at internetessentials.
Sprint
As of March 18, Sprint is upgrading customers with existing data plans to unlimited date for 60 days. Customers will also have access to an additional 20GB of mobile hotspot data for free. Click here for more information.
T-Mobile
T-Mobile is upgrading customers to free unlimited smartphone data for the next 60 days if they already have a phone plan that includes data, the company announced in an open letter found here.
Spectrum
If students don't have access to internet during the school shutdown for free internet from Spectrum call 1-844-488-8398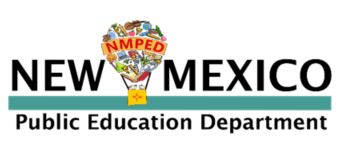 APS At Home
In response to the novel coronavirus crisis that has resulted in the closures of all New Mexico public schools, New Mexico PBS (NMPBS) and Albuquerque Public Schools (APS) announce an ambitious and vital new broadcast initiative to support at-home learning for K-5 students and their families, by broadcasting a new weekday morning schedule of televised APS classes.
Beginning Monday, April 6, APS @HOME, will begin broadcasting from 8 a.m. - Noon weekdays. Please see programming information for your local viewing station. If you're unable to catch the programming during the live broadcast, lessons will also be posted to the APS YouTube Channel.
Please share this incredible resource with your local school communities!
APS@Home News Release
APS@Home Programming Schedule
How can families support student learning at home?
Parents, families, and home guardians play a critical role in learning at home. Since no two families are alike, families can support their children in a variety of ways.
Don't Forget!
● Student, family, and community physical and emotional well-being are important! As schools close, and the news cycle is dominated by information about COVID-19 and it may be frightening or confusing to children. Take care of your child's emotional and health needs during this time. Do not neglect your own needs, and reach out to available community networks and resources.
● Home-based learning is unique and should not try to recreate school. Trying to support school-like learning in a home setting may frustrate teachers, students, and families. Work with your child to have meaningful learning experiences that connect to your home lives, interests, and identities.
Recommended Actions You Take
● Model the Learning Process. You don't have to be an expert! One of the most supportive things you can do is to be a partner in your child's investigations and thinking. Think out loud or describe what you are doing as you do it, whether it is cooking, fixing something, taking care of pets, or other housework. Ask questions, even when you do not know the answer!
● Be a Thought Partner. Support your child's reasoning using "talk prompts" for investigation. You can ask your child questions, like "what do you notice? Why do you think that's happening? What can you teach me about this?" If you have two or more children working together, you can use these prompt cards to help students guide their own talk. Please use home languages to support your child.
● Talk about Different Aspects of learning. As you work with your children on their learning, realize that you can engage in a range of productive types of talk. Consider different kinds of conversations groups can engage in: perceptual, conceptual, strategic, affective, explanatory.
● Focus on Learning in Everyday Life. Many activities you regularly do can support meaningful learning! To explore the kinds of connections that are possible, you can do Internet searches like "science of [EVERYDAY ACTIVITY]]" (e.g., construction, cooking, gardening, washing). This can open up all sorts of meaningful questions and experiments (e.g., how does soap work, how do we hear sounds).
● Connect Learning to Your Work or That of Your Family. There may be meaningful ways to engage your child as part of your own work that can contribute to meaningful learning. In your work or that of another family member, how do you find the answers to your questions? How do you communicate techniques, processes, or ideas? What problems or challenges might you face? Share your work and allow your child to think and work with you in a meaningful, career-related context.
● Build from the Interests of Your Children. You know your child — consider whether they have personal, family, or community interests that they do not always get to pursue in school. Are there projects, ideas, or collaborations that might connect those interests to their learning?
Behavioral Health Resources
Many New Mexicans are feeling overwhelmed, scared, and anxious right now. PED and the New Mexico Department of Health have put together this one-page memo with advice and resources for taking care of your mental health during isolation, talking to kids about COVID-19, countering virus-related stigma and racism, and more.
This Google Folder has additional resources including self-care tips for providers and coping skills for kids and adults.
For questions about Behavioral Health supports for schools, please email Leslie Kelly at Leslie.Kelly@state.nm.us.
teenlifeline. (Links to an external site.)
cisistextline (Links to an external site)
sprc.resources-programs (Links to an external site)
Parent Guide to Resilience!
Family life has been turned completely upside down from recent events. Good resources that guide how to spend quality time together and collectively improve family resilience are vital. This guide is a valuable resource to assist in this, and we're offering to everyone for free for the next few months.
It is currently available at
The Autism Family and Provider Resource Team is currently working from a remote location. Please do not hesitate to contact us at 505-272-1852 or toll free 1-800-270-1861. All messages left on our main line will be returned as soon as possible and will be marked as PRIVATE or UNKNOWN on your caller I.D. You can also send an email to the following email address: HSC-AutismPrograms@salud.unm.edu
El equipo de recursos sobre autismo para familia y proveedor ahora está trabajando a distancia remota. Por favor no dude en llamarnos al 505-272-1852 o a llamada gratuita al 1-800-270-1861. Todos los mensajes en la línea principal se regresarán tan pronto como sea posible y se marcarán como PRIVADAS (PRIVATE) o DESCONOCIDAS (UNKNOWN) en su identificador de llamadas. También nos puede enviar un correo electrónico a la dirección siguiente:
Activities that require no technology and can be done at home with families!
Early Childhood Education and Care Department Announces Free Parentivity Accounts to Support Online Learning During Self-Isolation
On Wednesday, New Mexico Early Childhood Education and Care Secretary Elizabeth Groginsky announced that the state is providing free thirty-day accounts to Parentivity for all parents of New Mexico's young children.
Parentivity is a web-based system that provides 24/7 customized information for parents of children from birth to age five. Parentivity includes 2-3-minute learning experiences in the form of interactive games, videos, and research-based resources. The system is designed for all families and covers topics such as health and safety, prenatal care, early literacy, nutrition, child care, safe sleep, fatherhood, and much more. Parentivity is accessible on smartphones, tablets, and computers.
"I am pleased to offer this free resource to all families in the state for the next month, as we navigate COVID-19 and economic insecurity," said Secretary Groginsky. "The Parentivity system provides easy-to-use information to help parents support the health, growth and development of their families."
New Mexico's families may obtain their free Parentivity account at parentivity
Behavioral Health Providers available in San Juan County during COVID 19
San Juan County Behavoral Health: sjcounty
Angel Peak Counseling (505)-330-8220 Mon thru Thurs 11 to 6
Taking new clients: Yes
Services they currently offer: Telehealth and in-person crisis assessment
ATB Behavioral Health Services,
(505)947-9990 M-F 8-5
Taking new clients: Yes, 4 clinicians
Services they currently offer: Telehealth, virtual EMDR, Teleplay therapy, Art therapy Virtually
Sexual Assault Services of Northwest New Mexico
622 W. Maple Suite F., Farmington, NM 87401
Office: (505) 325-2805, Fax: (505) 326-2557
Crisis Hotline: (505) 326-4700 or
Toll Free: 1-866-908-4700
Advocates respond to Sexual Assault Crisis calls 24-7 and help set up Sexual Assault Forensic Exams
Office Hours: 8:00 am to 5:00 pm
Taking new clients.
Therapists are currently working from a Therapy waiting list; we are taking referrals for therapy and place people on the waiting list (we provide information for other options while they are on our therapy waiting list). Therapist also provide crisis stabilization appointments for clients who have experienced sexual assault or are waiting on the therapy waiting list. Due to COVID, our therapists are working from home and providing tele-therapy to all clients
All services are provided free of charge.
Cindy Collyer Certified Peer Support Specialist (575)758-9523 General conversational support for anyone recovering from or wishing to recover from Substance abuse and mental health issues. No charge.
Totah Behavioral Health (505)564-4804
Sobering Center (505)609-3520 1615 Ojo Court. Farmington. All persons screened before entering the building
Family Crisis Center (505)325-3549
M-Thurs 8am-9pm 208 E. Apache, Farmington New clients accepted for counseling and for shelter. Call for an appointment for counseling or shelter Hotline-(505)564-9192
Mental Health Coordinator
Wellpath
San Juan County Adult Detention Center
Cell (505) 860-3365
1. All Recovery Meetings: unityrecovery
2. Variety of meetings: intherooms
3. Women for Sobriety: wfsonline
4. SMART Recovery: smartrecovery
5. LIFERING: lifering
6. Recovery Dharma: recoverydharma
7. Refuge Recovery: refugerecovery
8. 12 step: 12step
9. Eating disorder anonymous
10. Specialized Intergroups: aa-intergroup
11. Secular AA: secularaa
12. Al-Anon: al-anon
13. Adult Children of Alcoholics (or dysfunctional families): adultchildren
14. Narcotics Anonymous:
15. Alcoholics Anonymous: 4 cornersaa
16. Depression support: healthcentral
Crisis and Access Line 1-800-662-7474
Peer to Peer Warm Line call or text to connect with a Peer 1-855-466-7100